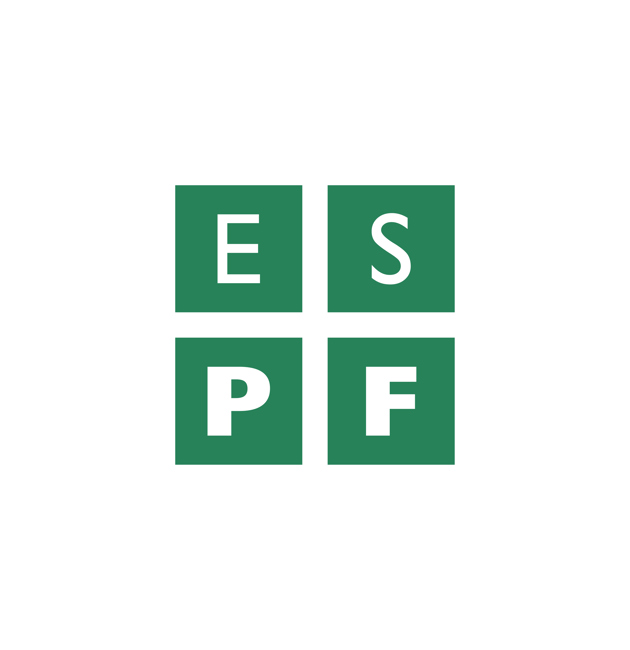 Helping employers keep up to speed with the East Sussex Pension Fund
We are pleased to provide our latest newsletter. In this edition you will find news on:
Best practice: Guide for employers participating in the Local Government Pension Scheme 
Further support for employers
Support for your employees
i-Connect – some reminders
Transfers out
Additional Pension Contributions – process change
Consultation on changing policies
Employer Forum 2023
Cost of living – opt-outs
McCloud update
All of the individual articles can be found on this web page.
Best practice: Guide for employers participating in the Local Government Pension Scheme (LGPS)
The Pensions and Lifetime Savings Association have recently published a guide to support employers participating in the LGPS.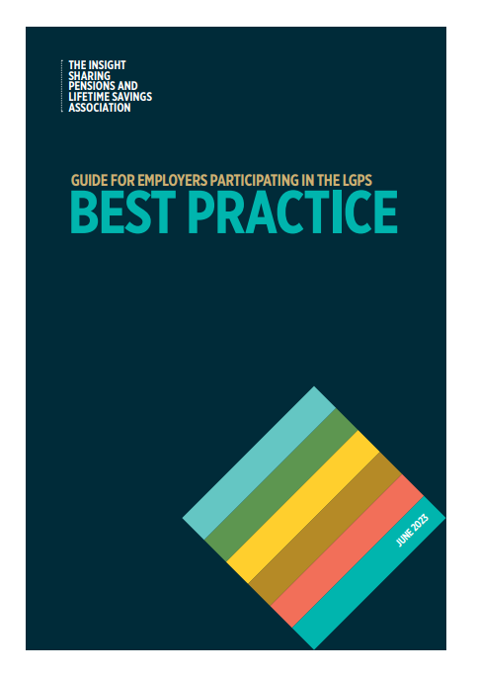 The guide will help LGPS employers understand and fulfil the significant financial commitments, administrative responsibilities and regulatory requirements associated with the scheme. It also explains the many benefits of being an LGPS employer.
A link to the Guide is shown below.
Best-Practice-Guide-for-Employers-Participating-in-the-LGPS-June-2023.pdf (plsa.co.uk)
Further support for employers
The Fund offer a range of support material for employers. Here's a reminder…
Employer Toolkit
We appreciate that sometimes it can seem daunting being an employer in the LGPS. What with complying with regulation, meeting deadlines, understanding processes, supporting employees, data submission and much more. That's why East Sussex Pension Fund have provided a Toolkit for all employers of East Sussex Pension Fund to help point you in the right direction.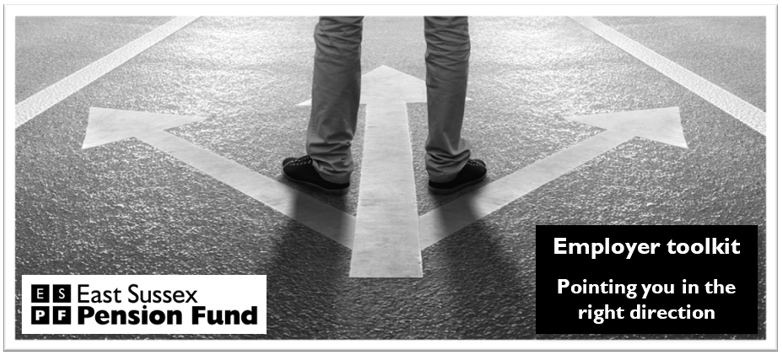 The toolkit is split into six sections covering the following topics:
Absences

Absence due to sickness or injury

Authorised unpaid leave

Child related leave

APCs during absence

Accounting

IAS19 & FRS102 reporting

Triennial valuation

Administration processes

Death in service

Forms

Leavers

New starters

Opting out

Redundancy or efficiency

 

Contributions

50/50 Section

Additional pension contributions

Additional voluntary contributions

Assumed pensionable pay

Pensionable pay

Employer responsibilities

Annual Benefit Statements

Auto enrolment

Discretions

Employer responsibilities in summary

i-Connect

Retirement

Early retirement

Normal retirement

Late retirement

Ill Health retirement

Flexible retirement
HR guide
This guide sets out the requirements for Human Resource (HR) departments of employers who provide the LGPS.
Payroll guide
This guide sets out the requirements for payrolls in respect of the LGPS.
Ill health retirement guide
This guide is to help employers understand what constitutes ill health retirement within the LGPS regulations and details their role in supporting members through the process.
Access Ill Health retirement guide here
Forms
We also have standard and editable forms available for both employers and members.
Support for your employees
In addition to the resources available to employers we have a range of support for your employees too.
Our website has a host of useful information for employees:
Homepage: Homepage | East Sussex Pension Fund
Paying-in page: Paying in | East Sussex Pension Fund
Forms and publications: Forms and Publications | East Sussex Pension Fund
We also have some handy guides available:
Brief guide to the LGPS – access here
Retirement Planning Guide – access here
Additional voluntary contributions and the LGPS – access here
Reducing your working hours factsheet – access here
We also are able to support your employees by running training/workshops on the LGPS and cover topics such as Retirement, Leaving the Fund, Introduction to the LGPS and many more.

If you would like to explore us running some sessions with your membership, please contact the employer engagement team.
i-Connect
The majority of employers are now fully onboarded onto i-Connect and are benefitting from improved efficiency - with the ability to submit real-time information to the Fund each month. The i-Connect portal allows employers to provide employee data in a secure method and negates the need to provide end of year reporting.
We will be contacting the remaining employers in the coming months to proceed with their i-Connect onboarding. If you are not yet on i-Connect and would like more information, please contact [email protected].
Please visit the i-Connect website page for more information including guides to using the system.
A couple of reminders...
Changing payroll provider
There are some very important things to consider if an employer is thinking about changing payroll provider. As i-Connect submissions are a key method of ensuring accurate and timely data reaches the Fund, employers must ensure that i-Connect responsibilities are communicated to any prospective payroll provider prior to any change of payroll provider taking place. This is important as the prospective payroll provider must be aware of and capable to deliver their i-Connect obligations and responsibilities.
Ideally, payroll provider changes run more smoothly if a payroll provider is changed from the start of the pension scheme year (1 April) as this can have implications on cumulative values and other key information not being carried over.
If you are considering a change of payroll provider, we would recommend early engagement with the i-Connect team who would be happy to provide further detail and assistance on the specifications required.
Cumulative values and LGPS31 checks
It is essential that you routinely check the cumulative values entered on your i-Connect return are accurate for all members. Any returns you make should tally with the figures provided via the LGPS31 form. If not, you should investigate why, make any corrections, and ensure that the submission is correct.
Transfers out - an update
The government recently made changes which meant ESPF had to suspend certain transfer calculations where members were transferring in a previous pension, or requested a cash equivalent transfer value (CETV) (such as for a divorce or a transfer out).
HM Treasury published revised guidance at the time stating that the discount rate used to calculate cash equivalent transfer values (CETVs) would be changing. 
We are pleased to say that the LGA have now provided the factors that we need to recommence transfers calculations. However, we are now liaising with our Software provider to implement the new factors into our system. 
Currently we can only perform the following calculations:
Transfers out.

Divorce quotes.
We cannot do transfer-in at the moment still. When we can, we will update the following website page - Important information about pension transfers & divorce | East Sussex Pension Fund
What's happens next?
We will be working through the cases that were on hold following HMRC changes. We will complete these in date receipt order. Please bear with us whilst we catch up on this work. 
Retirement factors
We have also been informed that there are changes to the early retirement factors from the 3 July 2023. The new factors are lower than the previous ones in force. Any early retirement benefits will increase as a result of the change. 
LGPS benefits are increased for late retirement after normal pension age. These increase levels are also changing from 1 September 23 and are slightly less generous than currently, meaning benefits for some members may be lower when these new factors come into force.
Additional Pension Contributions – process change
Members of the East Sussex Pension Fund can ask to buy additional benefits by paying increased Pension Contributions. These contributions can be paid either:
as a single lump sum, or
by making a series of regular payments.
The Pension Fund has the right to decline requests where the member is not in good health and may not be able to continue working to their normal pension age. On 16 June 2023 the Pension Committee agreed that Officers should consider declining applications to buy additional pension where a member's health may mean they are unlikely to work until their normal pension age.
When an application is being made, members will be asked to complete a form which includes a question about their health in the past 12 months. If they have had 7 days or more sick leave in that time, we may ask them to seek a report from your Occupational Health Medical Practitioner. The Fund will not cover the cost of this report. Should the member be in good health, there is no material change to our process.
For your information, the forms can be found on our website at:
Application to pay Additional Pension Contributions (APCs) by Lump Sum (eastsussexpensionfund.org)
Application to pay Additional Pension Contributions (APCs) by Regular instalments (eastsussexpensionfund.org)
Consultation on changing policies
The East Sussex Pension Fund recently asked employers for their views on the following policy items:
Pension Administration Strategy (PAS).
Deferred Debt and Debt spreading agreement Policies.
Contribution Policy.
Cessation Methodology defined in the Funding Strategy Statement (FSS)
The window for comments closed on the 5 May 2023. Subsequently these policies were approved via the Board and Committee and the new versions are now live. You will find these under 'Policies and strategies' on our website:
Employer Forum - 30th November 2023
A date for your diary!
This year's Employer Forum will again be held at the Amex Stadium (the home of Brighton & Hove Albion Football Club).
The 2023 forum is dedicated to supporting employers involved with the East Sussex Pension Fund.
When – Thursday 30th of November
You should receive an official invite to the event in the next few weeks.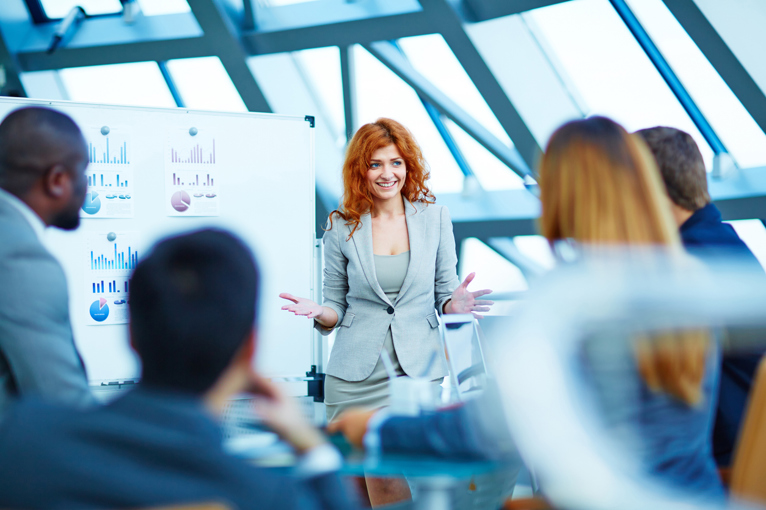 Cost of living – opt-outs
The rising cost of living is giving lots of people money worries, so it's quite natural for some to consider opting out of the LGPS. However…there are many reasons why remaining in the LGPS or using options such as reducing contributions should be considered. If you have any employees who are considering opting out it may be worth sharing this link with them before they make any final decisions.
McCloud data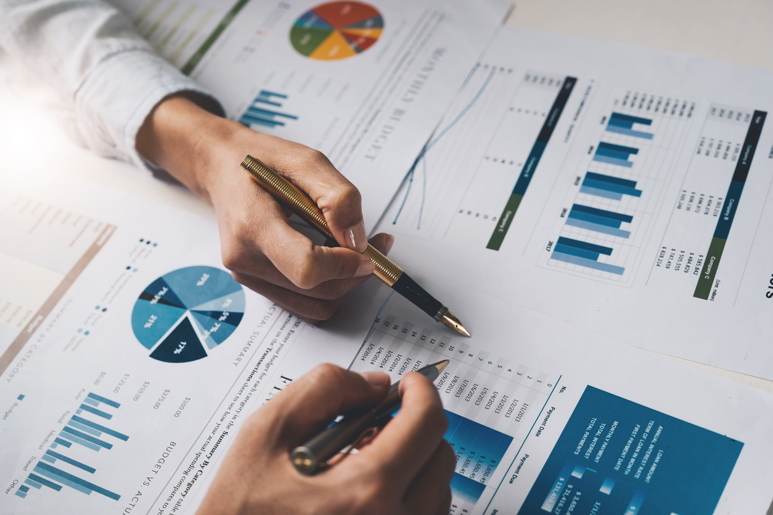 We would like to thank all employers for their hard work in providing the Fund with the McCloud, service and part time data requested. We understand for many employers this was no small undertaking and we really appreciate the time spent working through this.
The next phase of the project will be to screen the returned data provided and we will come back to employers if we require any further clarification on the information provided.