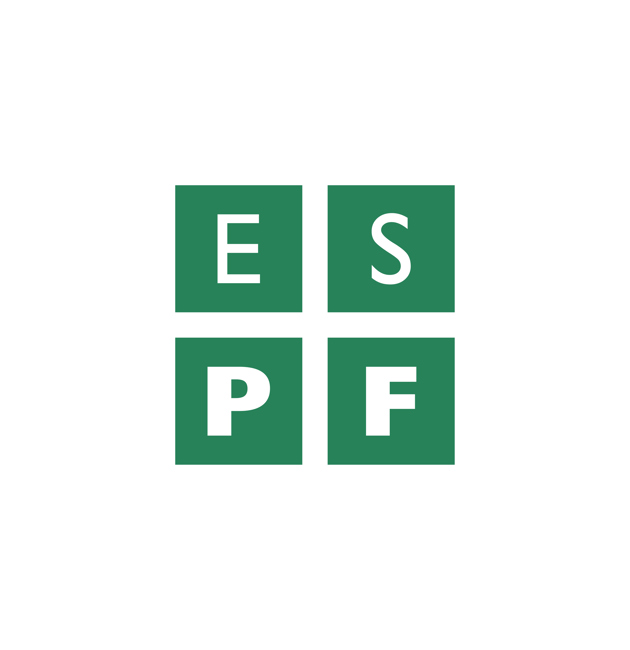 Helping employers keep up to speed with the East Sussex Pension Fund
We are pleased to provide our latest newsletter. In this edition you will find news on:
Introduction

Employer Toolkit

Annual Report & Accounts

Employer Forum – 24th November

i-Connect

Valuation – 2022

Academies and Free School pooling consultation

Employer training

Contacting the Fund
All of the individual articles can be found on this web page.
Introduction - Employer Engagement Team
Welcome to the latest edition of the Employer Newsletter.

Welcome to the latest Employer Newsletter.
As we near the end of 2022 the Employer Engagement team continue to focus on i-Connect - a cloud-based portal application which helps to manage the transfer of employee information from an employer's payroll to the pensions administration system Altair. Just over 2/3rds of employers have now integrated i-Connect into their monthly processes. We will continue to engage with other employers who are not yet onboarded during the remainder of this year and into 2023. We will also look to hold some drop-in clinics for employers on i-Connect in 2023.
On the 24th of November we held the 2022 Employer Forum face-to-face at The Amex – the home of Brighton and Hove Albion Football Club. We would like to thank all employers who took the time to attend. The feedback suggests that the day was very useful, which is great news. On the day we asked employers to complete a survey. We will now analyse the results and see if any improvements can be made on our engagement with employers.
We are in the process of issuing your provisional employer contribution rates that will apply from April 2023. The Pensions Board and Pensions Committee have now approved the Funding Strategy Statement so we are now in a period of employer consultation that will run to February 2023.  Further information is included in this newsletter.
We continue to support both employers and members of the Fund via virtual and face to face Local Government Pension Scheme training sessions and will continue to offer this service going forward. These have proved extremely useful to attendees. If you would like us to come and run some training, please let us know.
In 2023 we plan to improve engagement with employers with increased site visits and regular drop-in sessions and will continue the work we have done this year on communication methods.
I would like to finish by wishing you all a Happy Christmas and a prosperous New Year.
Tim Hillman – Employer Engagement Manager
[email protected]
Employer Toolkit
East Sussex Pension Fund are delighted to launch our new employer toolkit.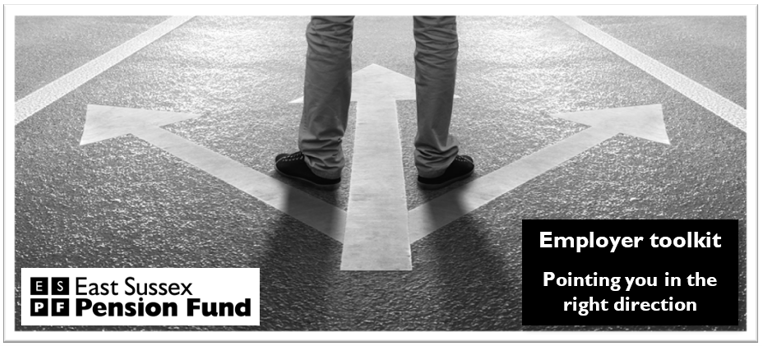 The Employer Toolkit is designed to support your understanding of the main processes and procedures you are responsible for under the Local Government Pension Scheme.
It does not cover every eventuality or every shred of detail but should give you a good grounding in the main subjects you are faced with on a regular basis. Importantly it will cover the steps you must take for key processes – retirement for example.
There are 25 documents split into 6 distinct categories – absence, accounting, administration processes, contributions, employer responsibilities and retirement. We have tried to cover a range of topics based on feedback we have received from employers and our experience in analysing the most asked questions we receive.
We appreciate that the list is not exhaustive, so we are happy for employers to let us know what is missing.
We hope the toolkit proves useful. Please let us know what you think.
The toolkit can be accessed via the employer page of the East Sussex Pension Fund website or directly via the link below.
Annual Report and Accounts
East Sussex Pension Fund must publish Annual Report and Accounts on or before 1 December after the end of each scheme year (1 April to 31 March). The report details the management and financial performance of the pension fund during the year.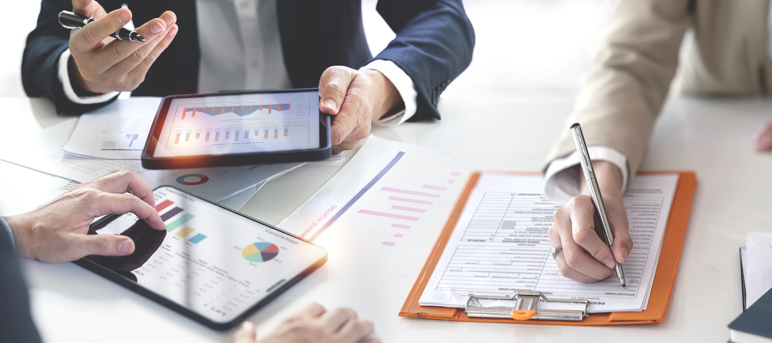 Key highlights for scheme year 2021/22
The Fund was awarded the Local Government Pension Scheme (LGPS) Fund of the Year (over £2.5bn) at the Local Authority Pension Fund (LAPF) Investment awards 2021* and was also highly commended for its climate strategy.
The Fund had £4,688 m of funds under management on 31 March 2022 to meet the accrued benefits, with a funding position of 107% comparing assets to liabilities, putting it in a strong position.
The investment return for the year to 31 March 2022 was 10.6%, which was an out performance of the benchmark by 0.5%, with returns outperforming the benchmark in each of the 1, 3 and 5-year periods.
The membership of the Fund at March 2022 was 81,291 people (active 24,514, pensioner 23,131 and deferred 33,646) and 134 employer organisations.
The Fund fully implemented a major restructure of team resources in recognition of increasing regulatory demands on LGPS Funds and increased reporting requirements to ensure that the Fund has sufficient resources to implement its strategies and policies.
This was the first full year of our Pensions Administration Team fully operating back in-house. Service has remained very good.
The Fund has taken climate strategy as one of the key focuses of its ongoing work, to develop an in depth of understanding of the financial risks to the Fund of the climate emergency and focusing on ways in which the Fund can both reduce this risk but also find opportunities to help with the energy transition to find sustainable solutions.
If you would like to view the Annual Report and Accounts in detail, please access the full report here.
Note: The audit of East Sussex County Council's accounts for 2021/21 is still to be completed, and therefore the Audit Opinion on the 2021/22 Statement of Accounts has not yet been issued. The East Sussex Pension Fund Annual Report for 2021/22 has therefore been provisionally published without the Audit Opinion and will be republished once the external auditor has completed their work. The auditor has indicated that the financial statements are fairly and appropriately presented but is not able to formally sign this off at this point.
*The 2021 awards only took place in March 2022 due to the Pandemic
Employer Forum 2022
East Sussex Pension Fund were delighted to host this year's Employer Forum in person at the Amex Stadium – the home of Brighton & Hove Albion Football Club.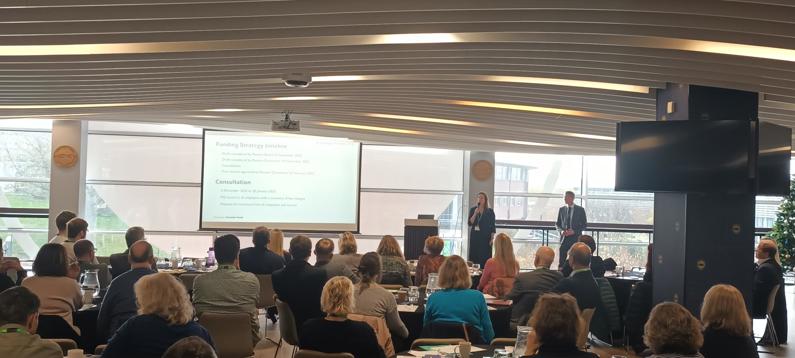 The day was a fantastic opportunity for employers to gain experience about how the Fund is run, understand your responsibilities as an employer, meet the team responsible for supporting you and much more. We also had presentations from our Scheme actuary, Barnett Waddingham, on the latest triennial fund valuation which helps determine the employers' contributions for the next 3-year period payable starting from April 2023.
We had an excellent turnout on the day and it was great to meet some employers in person. The feedback from employers on the content of the Forum was very positive.
| | |
| --- | --- |
| Presentation | Score |
| Pensions Committee update | 8.13 |
| Pensions Board update | 7.67 |
| Valuation update | 8.67 |
| Pensions admin update | 7.83 |
| i-Connect update | 8.52 |
| LGPS 31 process | 7.53 |
| Ill Health process | 8.17 |
| Funding strategy statement | 7.87 |
| Communications | 8.00 |
| Employer support | 8.19 |
| Admin key tasks | 8.38 |
| Ask the panel | 8.42 |
| Forum overall | 8.95 |
If anyone could not make the Forum but would like copies of specific presentations, then please visit this webpage - Employer Forum | East Sussex Pension Fund.
We are currently analysing the results of the brief survey employers completed and will provide an update early in the New Year.
i-Connect
i-Connect is a cloud-based system designed to allow a flow of employee information from your payroll system to East Sussex Pension Fund's administration platform (Altair). The i-Connect software allows employers to provide payroll information in a secure manner and negates the need to provide end of year reporting. The monthly data uploads will inform the Fund of new Joiners and leavers, pay and contribution data and changes to members personal details or contact information.
All employers of the Fund will be expected to onboard onto i-Connect (by end of March 2023). 95 out of employers have already done so. The employer engagement team will contact the remaining employers with details of the onboarding process and the specifications required. Please contact Paula Jenner if you would like to find out more or if you are ready to begin your onboarding process now.
To support employers, we have added two additional people to the i-Connect Team – Hayley Deeley and Joyee Lau.
Please visit the i-Connect website page for more information including East Sussex Pension Fund specific guides to using the system.
Some reminders to current users of i-Connect
Continue to submit monthly LGPS31 forms
You should not submit 5A starter forms, 5B notification of amendment forms or 8A leaver forms if onboarded onto i-Connect. This information should now be submitted via the i-Connect return and the final pay figure that would otherwise be provided on the 8A leaver form should be submitted in the full time equivalent pay field on i-Connect on the month of leaving
Contact us on

[email protected]

if you have any errors or suppressions
If you are thinking about changing payroll provider, please involve us as early as possible as this will affect i-Connect
Now that i-Connect is more embedded into business as usual we will be collaborating with larger employers on fine-tuning processes and i-Connect data collection
Triennial Valuation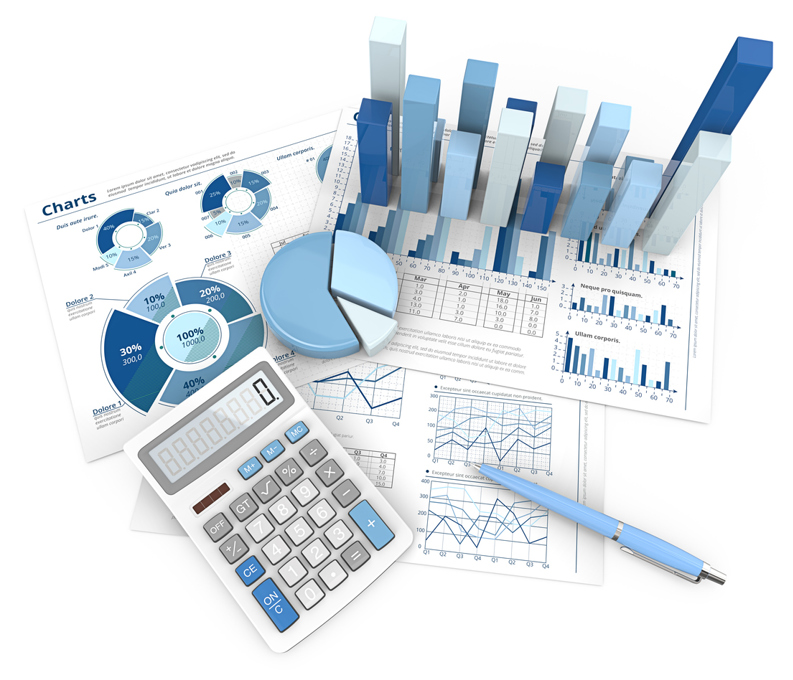 We now have the results of the 2022 triennial valuation for the East Sussex Pension Fund. The purpose of the valuation is to review the financial position of the Fund and to set appropriate contribution rates for each employer in the Fund for the period from 1 April 2023 to 31 March 2026 as required under Regulation 62 of the Local Government Pension Scheme Regulations 2013 (the Regulations).
The valuation shows an improvement in the overall funding position (123%) because of strong investment performance and a reduction in life expectancy assumptions. Despite the positive results overall contribution rates for employers will be close to those set at the previous valuation in 2019, mainly due to the impact of high inflation on future benefit accrual. The whole fund primary rate of contribution is 20.2% compared to 18% at the previous valuation. However, because of the improved funding position we expect the secondary contribution rate to decrease for many employers, meaning they will be in a similar position overall.
We have begun to issue employers with their 'Valuation employer results schedule' (the distribution of results will continue during week commencing 12 Dec 22). The purpose of this document is to provide a summary of the preliminary results of the actuarial valuation as of 31 March 2022 in relation to the Employer's individual funding position.
In addition, all employers should now have sight of the 2022 'Funding Strategy Statement'. The purpose of this Funding Strategy Statement (FSS) is to:
Establish a clear and transparent fund-specific strategy that will identify how employers' pension liabilities are best met going forward.
Support the desirability of maintaining as nearly constant a primary contribution rate as possible, as defined in Regulation 62(6) of the Regulations.
Ensure that the regulatory requirements to set contributions to meet the future liability to provide Scheme member benefits in a way that ensures the solvency and long-term cost efficiency of the Fund are met; and
Take a prudent longer-term view of funding those liabilities.
What happens next?
There will now be a period of consultation with employers from 2 December 2022 to 20 January 2023.
We ask that all employers provide feedback (whether they are happy or otherwise).
Once the consultation period has ended the funding strategy statement and valuation report will be approved by the Pensions Committee on the 23rd of February 2023. A full valuation report will then follow by 31 March 2023, which will provide final details of the valuation method, assumptions, and results of the valuation.
Pooling of contributions for Academies and free schools is also being proposed – see separate newsletter article.
Academies and free school pooling contribution consultation
As part of the revised Funding Strategy for the Fund certain groups of individual employers will be pooled for the purposes of determining contribution rates to recognise common characteristics or where the number of Scheme members is small. The main purpose of pooling is to produce more stable employer contribution levels, although recognising that ultimately there will be some level of cross-subsidy of pension cost amongst pooled employers.
The funding pools adopted for the Fund at the 2022 valuation are summarised in the table below:
| | | |
| --- | --- | --- |
| Pool | Type of pooling | Notes |
| Town and Parish Councils | For funding level and contribution rate purposes | Funding level is determined for the pool at each triennial valuation |
| Academies including Free Schools | For funding level and contribution rate purposes | Funding level is determined for the pool at each triennial valuation |
Academies, multi-academy trusts (MAT) and free schools are all eligible to join the Academy Pool and participate in the pooling arrangement. The pooled contribution rate for the Academy Pool Members will be calculated allowing for the stabilisation mechanism (which helps maintain stability of total rates as far as possible. The contribution rates for the period 1 April 2023 to 31 March 2026, for each Pool Member will be stepped towards the calculated pooled rate.
All Academies (including free schools) were sent a questionnaire prior to the triennial valuation completing to get their views on pooling their funding level and contribution rates. Thanks to those who responded to us.
You should now have been sent the draft Funding Strategy Statement which provides further information on pooling for your consideration. We would like feedback from you (even if you are happy with everything) during the consultation period which runs from 2 December 2022 to 20 January 2023.
Employer training

East Sussex Pension Fund have begun collaborating with employers to provide pensions training for any active or prospective members of the Local Government Pension Scheme. These sessions cover:
Pension basics
Overview of the Local Government Pension Scheme
Understanding CARE (Career Average Revalued Earnings) & Final Salary schemes
Changing job roles and how it could affect your pension records
Tax benefits of Pension Schemes
Pension affordability including the 50/50 Scheme
Member self-service
Leaving the scheme
Topping up your pension
And more
The great news is that the sessions have been well received with nearly 2/3rds of attendees citing that their knowledge had improved a lot because of the training.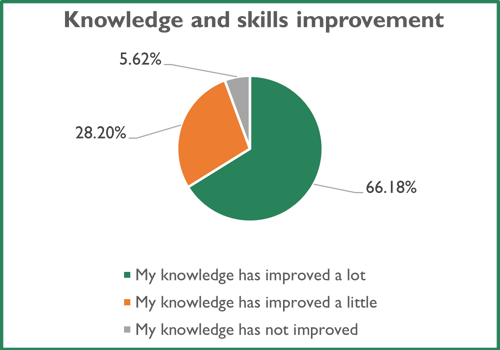 As we head into 2023, we will continue to refine content and are currently considering production of modular sessions that reflect the different ages and pension aspirations of employees. So, for example we may look to do courses for:
New joiners
Members aged under 50
Members aged over 50
Leavers
Pensioners
At retirement
If you are interested in arranging training for your employees, please email us at: [email protected].
Contacting the Fund
Pensions Administration and form queries        
LGPS31 and Contributions                                        [email protected]